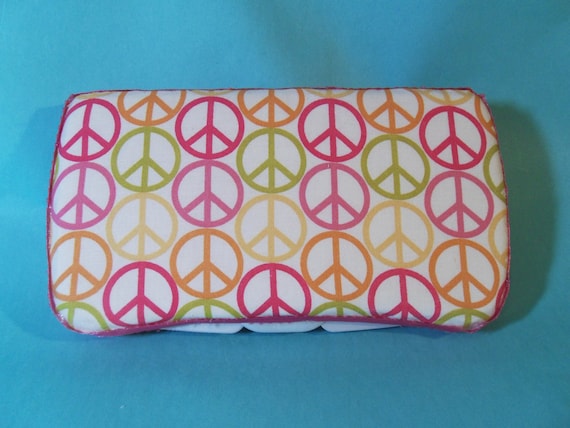 Sixties inspired wipes case- Cool Man!!!
I'll admit it. One of my favorite things about breastfeeding is the lack of crap that I have to lug around when I go out.
I remember when we were using formula with Toddler B- the diaper bag was bursting! The bottles, nipples, container of formula, scoop, bottled water.. there was barely any room for diapers!
Now, when I go out with Baby S for a short jaunt, I don't even bring a diaper bag. In the zippered part of my purse I throw a diaper, small wet bag, and wipes case. Maybe a toy. Barely anything!
In celebration of this, I'm giving away this super-cool sixties inspired wipes case from Kaydees Quilts and More.
Creator Dawn Paulson has been a crafter all of her life, and left the corporate world after 32 (!) years to focus on her crafts full time. And I'm glad she did! Check out her
Etsy shop
for more beautiful hand-crafted heirloom baby wares.
Enter the giveaway using Rafflecopter! Ends October 5, 2011- enter now!